Today's Feast–maybe it's not a feast yet, since he's only Venerable.  But anyway, it is that of Venerable Father Solanus Casey, a Detroit Franciscan,  doorkeeper, and holy man of God.
When I visited family in Michigan back in 2008 or 2009 (my husband had to stay at home for work), I took my then very-young kids the see the Solanus Casey Center in Detroit.  I can't find any photos of our time there at the moment, but it was quite moving.  There is a church there, as well as a small museum about his life as a Capuchin Franciscan.  You can read this small biography of this humble, simple soul.  He died in 1957.
I have several books about him that I purchased at the Center's gift shop, but none can be located.  What could be found? A coloring book about his life–no kidding!  Somehow there's something appropriate about that since he was such a simple man.
Fortunately, the coloring book includes a page full of "sayings of Father Solanus Casey."  Because I'm home today with a sick child, I had the chance to make several "edits" with quotes from the page: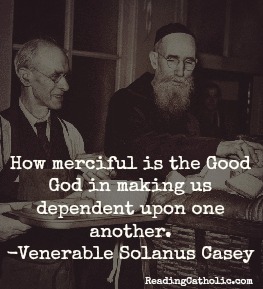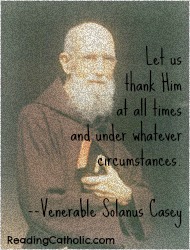 This one turned out a little fuzzy.  I think I need to take a class in how to design and produce edits quickly and well. Does anyone know of a place to do that? I just don't have the time to play around with it too much.  But this works.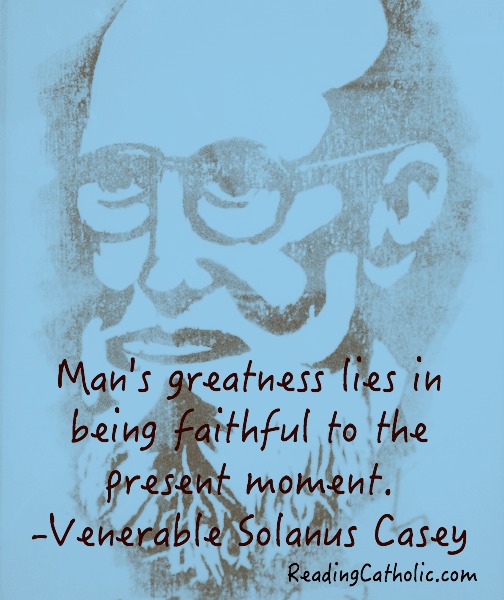 Here's another version of that one: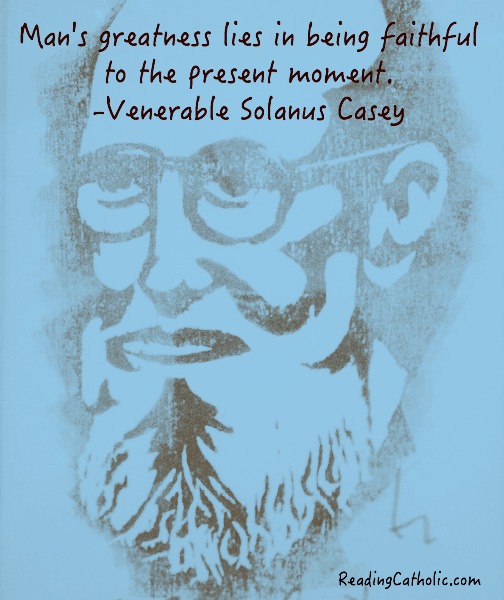 Do you have a preference?
I've just added to my calendar the private Novena beginning November 30. recommended by the Solanus Casey Center this year. November 30 is also the beginning of the St. Andrew Christmas Novena. The more, the merrier, novena-wise, since it's Advent.
I also see that EWTN will air a Mass from the Solanus Casey Center on Sunday, November 23–the 144th anniversary of Fr. Casey's birth.
Are you at all familiar with Father Solanus Casey? If you're not, I hope you'll explore some of the links and ask him for something special this year.