Linking up with Anne Bogel at Modern Mrs. Darcy for her monthly round-up of quick reviews.  I enjoy doing this and sharing great current reads, and seeing what others are reading.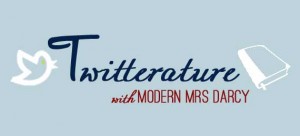 For grown-ups:
I've recently read two novels suggested by one of my four sisters, and seconded by most of the other sisters.  That's one of the many nice thing about having a lot of sisters–crowdsourcing good reads.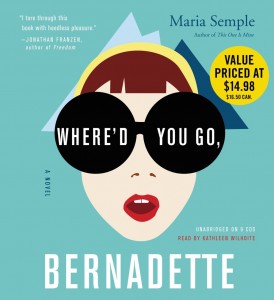 Where'd You Go, Bernadette by Maria Semple.
Hilarious and heartbreaking read about Seattle, parenthood, fulfillment, Antarctica.  Just a good satisfying read.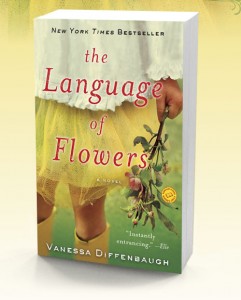 The Language of Flowers by Valerie Diffenbaugh
I loved, loved this one, and strongly suggested that my dear "wondering" friend who is a master gardener as well as a doula, also read it.  When I put this book title up on Facebook, thanking my sister for suggesting it, and recommending it, there was an interesting discussion about therapy and recovery.  Made me rethink my thoughts on the book, but I still loved reading it and highly recommend it.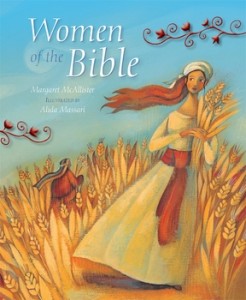 My November column (read the whole thing here) for The Catholic Post has gift book suggestions for children and families, and top of my list is the luminous Women of the Bible by Margaret McAllister.  A mom friend stopped by the other day and I let her borrow it.  But I can't wait to get it back, so much do I love this book, both for simple meditation on the mysteries of Scripture, as well as for reading to and pondering with kids.
Also by Margaret McAllister is the new-to-us series The Mistmantle Chronicles.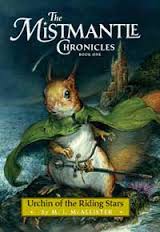 McAllister writes, "I think, if you like Narnia, you'll like Mistmantle."
That sums it up nicely.  But if you want to read a more in-depth review, you can read my post on Mistmantle here.  Please write more books, Margaret McAllister.
I put on library hold Anne's suggestion of Speak Love and I'm interested to see if I will like it as much as she did.
What are you reading these days?