Linking up with Anne Bogel at Modern Mrs. Darcy for her monthly round-up of quick reviews.  I enjoy doing this and sharing great current reads, and seeing what others are reading.  This month, since Twitterature falls on Jane Austen's birthday (I'm writing this the day before, and wondering if Modern Mrs. Darcy will also have an Austen-themed Twitterature?), I thought I would share all Jane-inspired reading.  Coincidentally, many Austen and Jane-inspired books have been in my reading queue in recent months. This month I'm sharing three favorites.
I also realize that planning needs to get underway stat for  the annual tea party that my girls & I host each year in January.  Here's where I wrote about last year's gathering, and some fun gift-type items for Austen-lovers.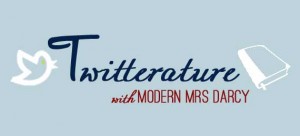 I always have a Jane Austen novel going, and it's easy to pick it up because I have all the novels downloaded to my Kindle App.  Currently, I'm reading (and loving, of course) Persuasion.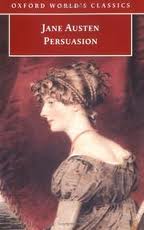 As I told my book group when we read Emma earlier this year, this is the first time I read Emma from the perspective of Emma's dead mother.  I hope that doesn't seem too maudlin or macabre.  It's just. . .  interesting.  I am also reading Persuasion from the perspective of Anne Elliot's  dead mother, and so wishing she could have been there for Anne.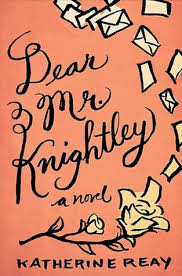 I have just begun Dear Mr. Knightley by Katherine Reay , and I SO DEARLY LOVE IT I MUST WRITE IN ALL CAPS SO YOU KNOW.   All things I love in fun fiction: Jane Austen-theme? check.  Epistolary novel?  Check.  A retelling of the beloved Jean Webster's Daddy Long-Legs? Yes!  Even more icing on the cake: the main character applies to the graduate journalism program at Northwestern's Medill School of Journalism, my alma mater.
I would write, "You must allow me to tell you how ardently I love and admire this book." But I already did that when I reviewed Deborah Yaffe's Among the Janeites: A Journey Through the World of Jane Austen Fandom.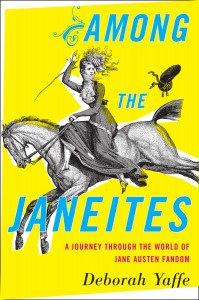 As I wrote back in September's Twitterature,
You must allow me to tell you how ardently I love and admire this literary "memoir" of sorts.  Deborah Yaffe is a kindred spirit to me, similar in age, temperament, and obsession about Jane Austen before Jane was cool. She's convinced me to do what my husband has long encouraged: join JASNA and attend a convention. #JaneAustenForever
Now I am happy, having written about and thought about Jane Austen and some of my favorite things today. I needed that little boost of happiness in a big way.
What are you reading this month? Whatever it is, I hope it's making you happy, too.