Linking up with Modern Mrs. Darcy for her literature round-up of short, Twitter-style reviews of recent reads.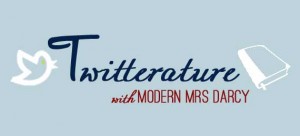 I've been wanting to do this for some time, and I'm finally getting to it this month.
I've been reading so many things, and I thought this will be a good way to cover a lot of those in a shorter way than my "First, What are you Reading?" posts that I try to do on the first of the month. (When I do this on the first of the month, I will use that as my Twitterature link-up, but this summer has been crazy!!!)
I also thought I could share some of what my kids are reading.  I promise to add more books each month, but I'm starting small this month so I don't run out of time.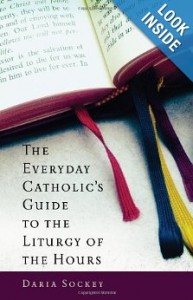 The Everyday Catholic's Guide to the Liturgy of the Hours by Daria Sockey.
A gentle guide that's helped me with the "why" and "because" of my renewed commitment to pray Liturgy of the Hours. good way to #prayalways
From the kids: The Redwall series by Brian Jacques
Adventure, courage & humor from good animals of Redwall Abbey. "Never forget friendship and loyalty are more precious than riches." #welovelongseries
That is it for this month–it's only a fraction of all we're reading at our house, but next month I'll get more of a head start.  Thanks to Modern Mrs. Darcy for hosting!