This week's print edition of The Catholic Post highlights almost all the people who have been gracious enough to be featured as a "Reader." This feature is a short, four-question interview of a local Catholic and his or her love of reading.
(the four question/prompts? see below)
This collage captures almost all of those featured: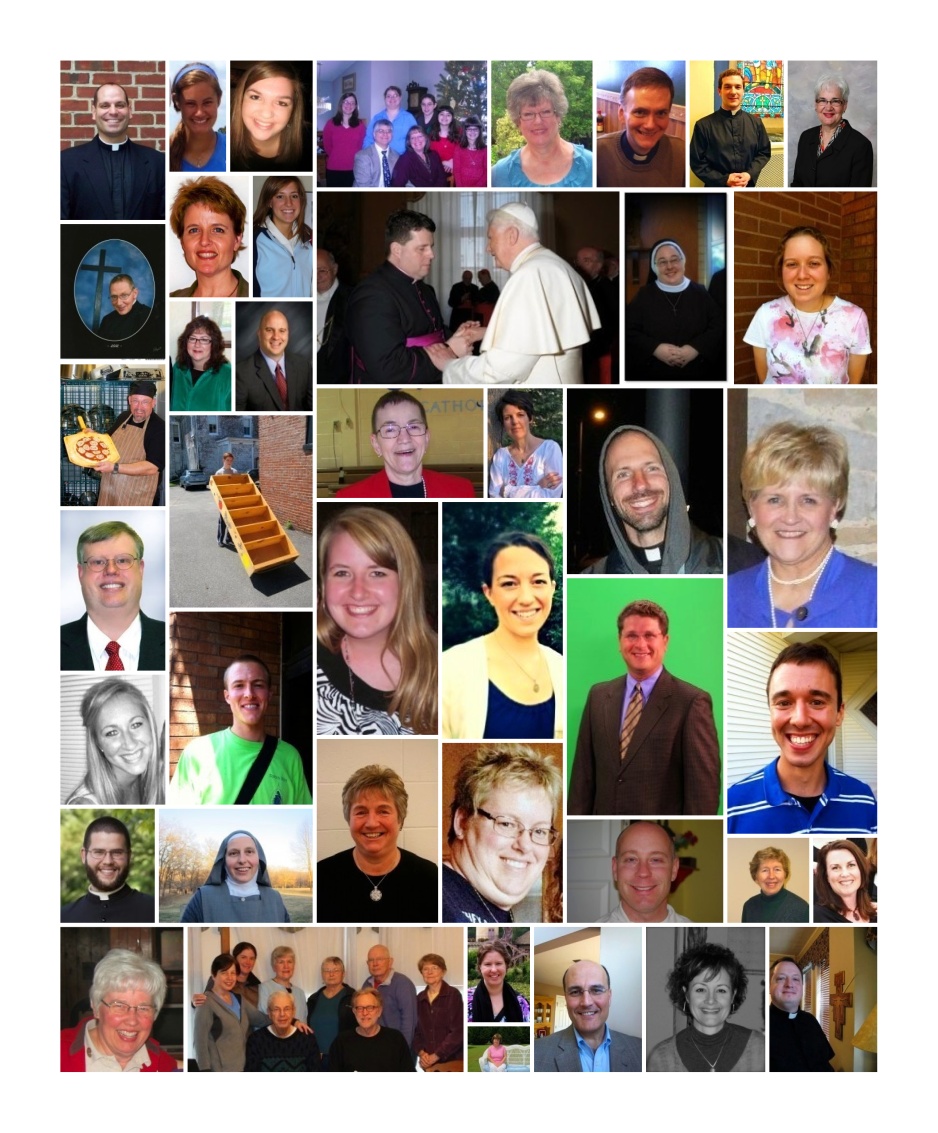 A running conversation I have with Tom Dermody, my editor at The Catholic Post, is that the feature should have people from throughout the diocese.  When I made this "pin map" of all the locations of readers, I was pleasantly surprised that location diversity has been achieved: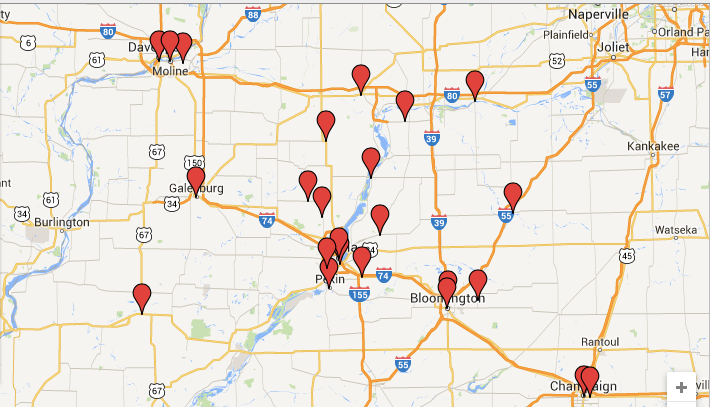 Still, it looks like I need some people in Danville, on the far eastern side of the diocese, and more from around the Macomb area. Any suggestions?
Here's a mini-infographic I made to highlight the stats of the readers: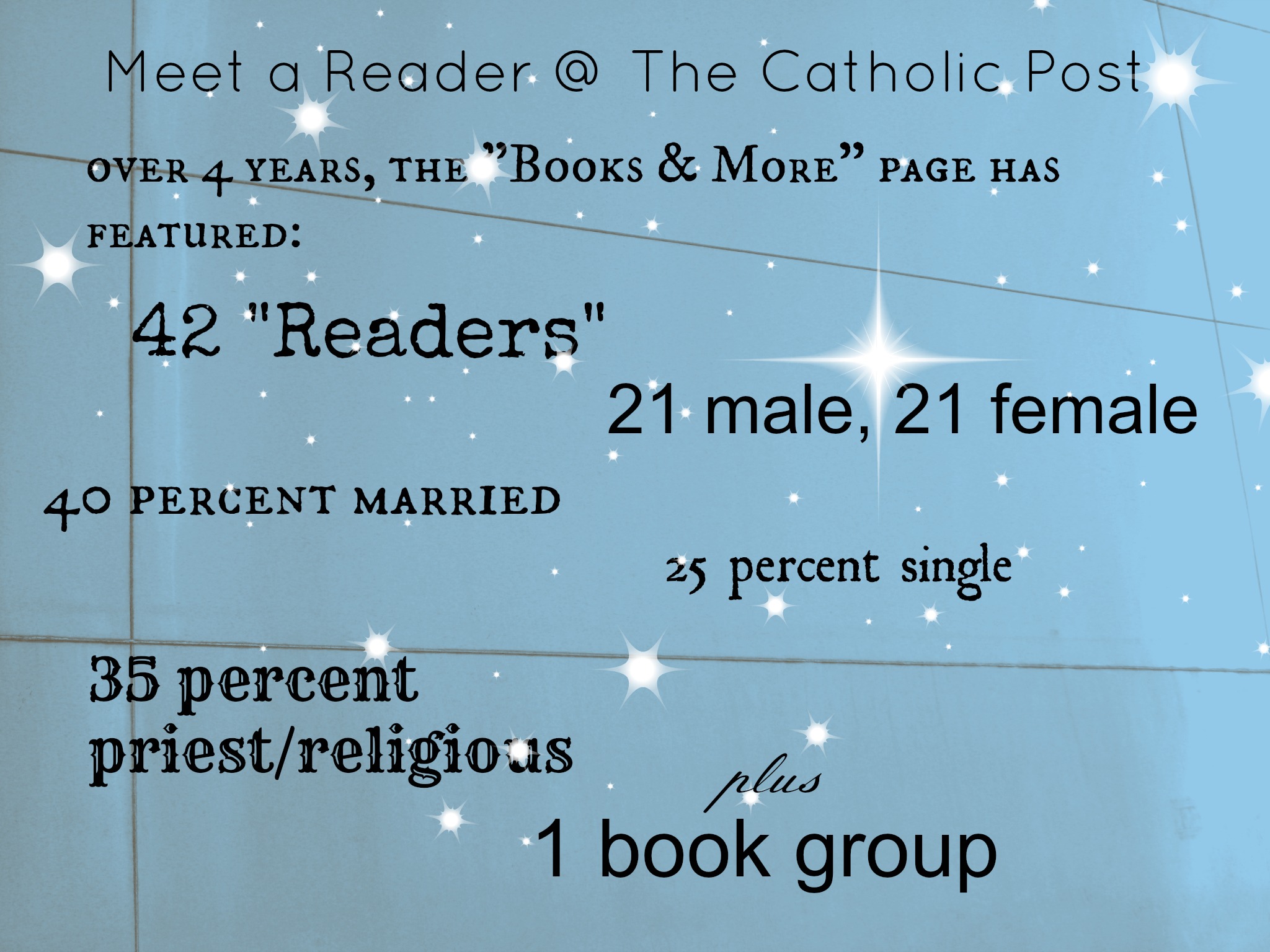 Would you be a good "reader" in The Catholic Post?  I'm hoping by doing this mini-feature about "Meet a Reader," more people will step forward.  If you're a Catholic in the diocese of Peoria, will you consider it?
Here are some reasons you shouldn't say no to being a featured reader:
*You don't have to  be super-intellectual. (if so, I'd be out of this part-time writing gig).
*You don't have to read only religious books.  People usually share a mix of religious and non-religious books.  Some people have shared only religious books, but it's much more common for a reader to feature  both religious and non-religious books.
*You don't have to be a great writer about your reading or what you love.  I can interview you, or you can write what you'd like.  I'm always pleasantly surprised at how articulate people are about their favorite books and why they love reading.
How do I find readers? Some people reach out to me, but often I find out about others through friends, various events I attend, and other things. I find myself often asking people to consider it, and also asking them to please let me know either way.  Often, someone will sound super-excited, but when I follow up, they decide against it (or, worse, avoid telling me so).  I LOVE when readers reach out to me.
Here are those four quick question/prompts:
How do we (meaning readers here and @ The Catholic Post) know you:
Why I love reading:
What I'm reading now:
My favorite book:
Please leave a comment here if you'd like to be featured, or contact me through the About page here.