Sharing the "Meet a Reader" feature that appears on the book page of the print edition of this week'sThe Catholic Post.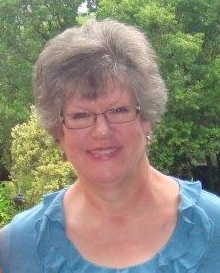 How you know me: If you attend 11:00 am Mass at Sacred Heart Parish in Granville on a Sunday morning, you will hear me playing the piano for the church choir. My husband Phil and I farm near Granville, and we are the parents of two daughters, Emily and Rachel, as well as two sons (Philip and Kenneth, already in Heaven). I volunteer as accompanist for the Putnam County School District music department, in addition to serving as accompanist at Sacred Heart Parish.
Why I love reading:  A few weeks ago, I came upon a quote that beautifully explains why reading is so vital to each of us:
"Books change lives, because what we read today, walks and talks with us tomorrow. One of the most powerful influences on thought is the material we choose to read." (—Matthew Kelly, Rediscover Catholicism.)
The reasons for my love of reading are many; I read to pray, to learn, to grow, to laugh, to cry, to understand, to remember.
What I'm reading now:  I normally have several books in my reading stack at any given moment. Currently I have bookmarks in:
Henri Nouwen's Life of the Beloved.
in Amy Welborn's Here. Now.

in Thirsting for Prayer by Jacques Philippe.

in Rediscover Catholicism, by Matthew Kelly

and in Steve Martini's Trader of Secrets.
My favorite book:  Choosing a single book as my favorite would be impossible for me. I have enjoyed and benefited from so many books and authors through the years. The book that began my serious interest in reading as a young girl was surely one from the Little House series by Laura Ingalls Wilder.

The book that has impacted me very much in the last few months is The 7 Secrets of Confession by Vinny Flynn.