Following is the "Meet a Reader" feature that appears on the book page of the current print issue of The Catholic Post.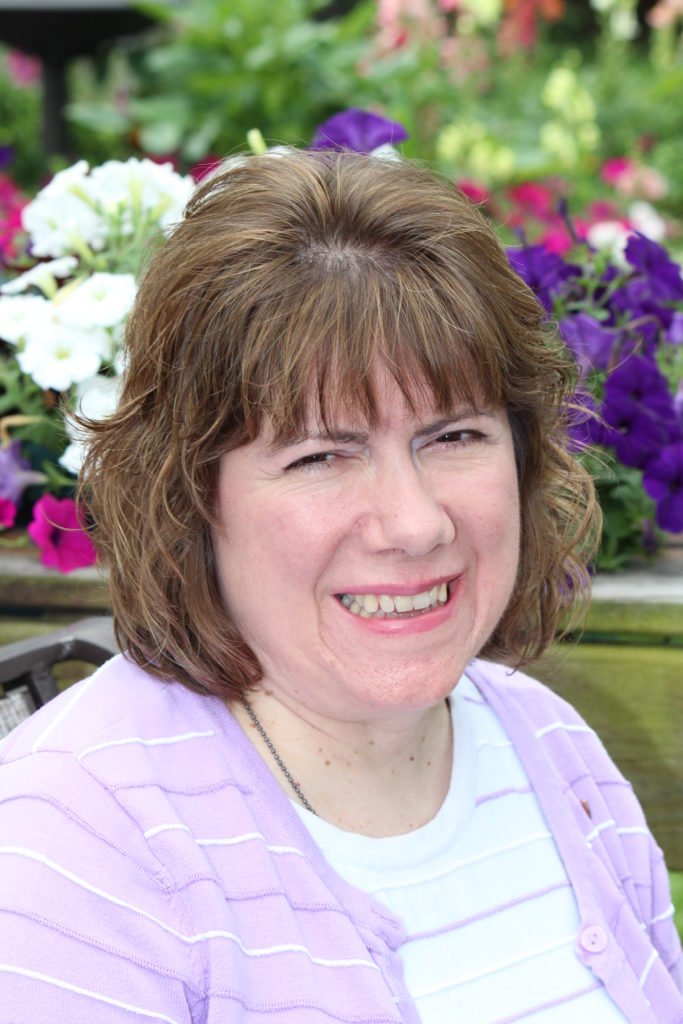 How we know you:
I currently serve as President of the Peoria Diocesan Council of Catholic Women. You may also know me from the evangelization column "Called to Witness" found periodically in The Catholic Post. My husband Bruce and I are members of St. Paul parish in Danville.
Why I love reading:
I grew up in a home where reading was encouraged and valued. Our family was working class with very few extras. However, every month in grade school my siblings and I could order books off the Scholastic order form. There was nothing like taking home 4 or 5 brand new books…each! We all enjoyed reading then, and still do, but because I was physically unable to participate in many activities with my peers, I would just soak up a good book whenever I had the chance.
As I grew older, I remember hiding out in my room to read a Nancy Drew novel on a single Saturday, always trying to solve the mystery before the last chapter. For most of our lives my parents would give each of us a new hard cover book for Christmas, signed with the year on the inside front page. To this day, I look forward to my mom calling in October or November, asking for a book wish list.
What I'm reading now:
Currently, I am reading multiple books. This wasn't my style before (except when required for school) but it is what I enjoy doing now. I am reading The Silencing: How the Left is Killing Free Speech by Kirsten Powers. She is a liberal journalist who articulates her views respectfully and with much-needed balance. When she called out the mainstream media for ignoring the Kermit Gosnell scandal, I became a fan of hers.
For fun, I am reading Nameless which is the second part of The Memoirs of Jane E, Friendless Orphan by Erin McCole Cupp. It is a futuristic re-telling of the classic Jane Eyre. For my Lay Dominican group, I just started another von Balthasar, Heart of the World. Finally for Lent, I am reading Eucharistic Adoration: Holy Hour Meditations on the Seven Last Words of Christ by Charles M. Murphy. I generally have a mix of fiction and non-fiction beside my comfy chair.
My favorite book: It is impossible to pick one favorite book, so I will mention a few. The first book that I can remember deeply impacting me was Death Be Not Proud by John Gunther. I read it in eighth or ninth grade so the details escape me, but it is the story of a teen's battle with cancer. I just recall being moved by the courage of this young man. Reflecting on it now, I believe it is worth rereading.
For a quick Saturday read, I enjoyed Don't You Forget About Me by Erin McCole Cupp. This book is a contemporary mystery-romance with Catholic themes woven in beautifully. I am Facebook friends with the author, a fellow Lay Dominican, and I encouraged her to get going on the sequel! For spiritual reading, I would have to list The Confessions of St. Augustine and Prayer by Hans urs von Balthasar. Both are beautiful in their entirety, but also can be appreciated in small portions for reflection.