Following is the "Meet a Reader" feature that appears on the book page of the current print issue of The Catholic Post.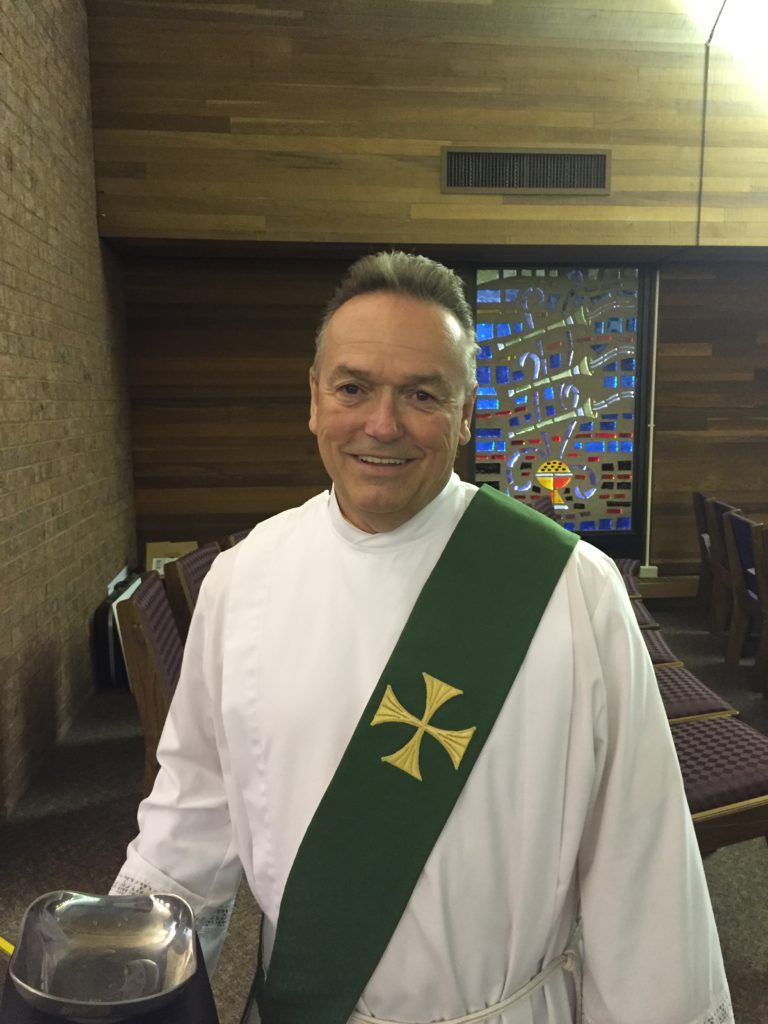 How you know me:
I've been a Permanent Deacon in the Diocese of Peoria for 24 years. I've been assigned to St. Vincent de Paul Parish for the last 22 years, and I currently work as Executive Director of the Catholic Cemetery Association of Peoria, and the Diocesan Director of the Catholic Cemeteries. July 31, my wife Jeri and I will celebrate 45 years of marriage, and we have two boys, Rob and Andy, and two granddaughters McKenna and Haylee.
Why I love reading:
Reading is so important. It keeps us informed about current events, the past (history), and various interests. For instance, I enjoy reading The Catholic Post to keep up to date on what's happening around the diocese and in our area.  I also subscribe to several woodworking magazines to keep current with trends in on one of my favorite pastimes.  [I've long enjoyed woodworking, and made the Ambry (a recess that holds Holy Oils that are blessed and consecrated) at St. Vincent de Paul.]
Right now I'm reading Rediscover Jesus by Matthew Kelly.  It was given to me at our parish's TMIY (That Man is You) program.  We've had TMIY at St. Vincent for about two years.  Rediscover Jesus is an easy read and very interesting.  It's helped me get back in touch with my Lord and recall and reflect on the life of Jesus and his impact on my life.
My favorite book:
Friendship as Sacrament by Sister Carmen L. Caltagirone is my favorite book; I've read it at least five times over the years.  Sr. Carmen understands the power of friendship. She talks about how building your relationship with God is vital to friendship with Him and others. She also writes about how God works through your close friends and soul-mates to love you as best as possible.