Following is my December column that appears in this weekend's print edition of  The Catholic Post. I invite your feedback.
As I wrote in last month's column, recommending books for gifts at Christmas—or any season—can be tricky. And yet books can be a great source of not just enjoyment and encouragement, but growth in discipleship and evangelization.
Well-designed and well-written books can foster or strengthen the "bridge of trust" that can lead to curiosity and beyond, planting seeds for future spiritual growth.
With that in mind, I've tried to select books that would appeal to a wide range of readers, especially those at a beginning level of trust or curiosity. .
Last month I shared books that would be good for younger readers, as well as some family books. This month, I share books for adults. Consider these a starting-off point if you are considering a gift book this Christmas.  You might also consider visiting my previous Christmas book lists (here and here and here and here  and here for other suggestions, or just search "Christmas" in the search box at the top of each page here); and be sure to visit your local Catholic bookstore for more ideas.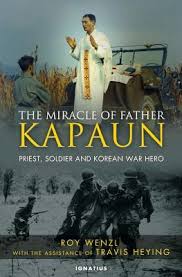 *The Miracle of Father Kapaun: Priest, Solider and Korean War Hero by Roy Wenzl and Travel Heying. The title and subtitle of this book says it all; highly, highly recommended. Reading about Father Kapaun's very natural, masculine and heroic Christian faith will make wonder why he hasn't been canonized already. There's already a growing awareness of his heroism—earlier this year he was posthumously award the Medal of Honor, the U.S. military's highest honor.
The Korean War is often called "The Forgotten War," and I appreciate the opportunity to learn more about this war and the heroic men who served there. This book would be of interest to Korean War veterans and their loved ones to give perspective and perhaps foster discussion. But it's a great read for anyone interested in how ordinary people rise to the challenge in wartime, and the need to honor and remember them.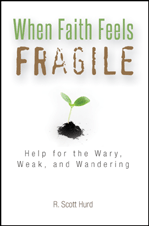 *When Faith Feels Fragile: Help for the Wary, Weak and Wandering by Fr. R. Scott Hurd. I love the organization of this book, a series of short reflections/chapters in three areas: "All about Faith," "Churchy Things to Do," and "Practical Things to Do."
But this book is not just for the "wary, the weak and wandering," though that could describe all of us from time to time. It's great for anyone who needs a boost of healthy, interesting meditations to renew faith and spiritual life.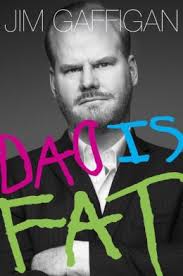 *Dad is Fat by Jim Gaffigan. I claim this as a "Catholic memoir" despite the fact that it's a comedy book. That's because Gaffigan is an unapologetic Catholic and father of five, and writes about faith and family in a gentle and mostly family friendly way (though he writes of hating that term, it fits… in a good way). Gaffigan is a worthy successor to Bill Cosby—he just needs his own sitcom. Read this book for some great laughs for moms, dads, young adults and teens for a reminder that Catholics can laugh with the best of them.
"Daybooks"—simple books with daily quotes and action ideas—can make great gifts. Two newer ones stand out: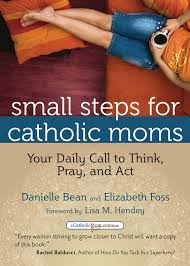 *Small Steps for Catholic Moms: Your Daily Call to Think, Pray and Act by Danielle Bean and Elizabeth Foss offers, from two well-known mother-authors, a way for moms to balance "action and contemplation in everyday life." Each entry of this daybook offers a (often seasonal) Scripture verse or quote from a saint, a prayer for moms and a suggested action.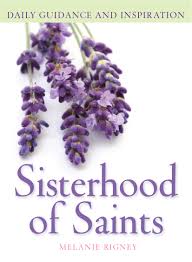 *Sisterhood of Saints: Daily Guidance and Inspiration by Melanie Rigney is a nicely designed daybook of female saints from the familiar to the obscure. It can be edifying to spend a few minutes each day learning about these holy women not just as holy women, but as real people with challenges.