Today the Lent Book Series features the clever and well-read Bonnie Engstrom.
——–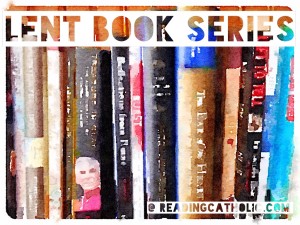 Father Gary Caster was my college chaplain. I consider myself spoiled because of it.
Father Caster is a magnificent homilist. He's funny, passionate, intelligent, and orthodox. He doesn't mind crying babies, he gets a kick out of restless kids, and he knows how to use the microphone to wake up anyone silly enough to not be paying attention.
If Father Caster wasn't your college chaplain you don't have to be jealous, you can read his books and it's almost as good as being with him in person. Almost.
When I sat down to read Father Caster's latest book Joseph: The Man Who Raised Jesus, I was delighted that the introduction read just like a dinner party conversation, with Father telling stories about his family and friends and faith.

The introduction did a beautiful job of setting the tone for the book, establishing why St. Joseph is so important to Father Caster; for me it created a lens with which to read and better appreciate the book. It set the tone for a book that is actually deeply personal and not just another theological look at Mary's husband.
The book itself is rich with Scripture and references to the Catechism, two things that I really appreciate because it shows that Father Caster is speaking not on his own authority but with the Church.
The meat of the book is fifteen chapters that look at Joseph through a specific title, beginning with "The Spouse of Mary" and "The Father of Jesus" and then moving to "Man of Obedience," "Man of Faith," and so on. Fr. Caster uses the chapters to not only teach us about Joseph and his role in Jesus' life, but to also call us forward in our own pursuit of God and His Will.
Highlights from Joseph: The Man Who Raised Jesus:
…the chapter on obedience, which was especially beautiful and moving for me.
…the chapter "Man of Poverty" which inspired me to work on creating a home that could be described as Joseph's: "a place of reverence for the Law, simplicity of life, and respect for human labor."
…the introduction, in which Father writes endearingly about his mother's devotion to St. Joseph;
…the chapter "Shepherd, Protector, Guardian" on St. Joseph's patronage.
Perhaps my favorite section of all is from the chapter "Man of Courage":
"Joseph becomes a living witness of Mary's Magnificat. He accepts the strength of God's arm and is lifted up with the lowly. He is filled and sustained by the good things of God, and this faithful servant receives the help of God. With the courage that comes from trusting God, Joseph comes to possess the lowliness of heart that is the hallmark of Jesus' own heart."
In the end, it is Jesus' own heart that Father Caster and St. Joseph want us to see, know, and love. Reading Joseph: The Man Who Raised Jesus not only brought me closer to Joseph, like the point of every saint, it brought me closer to Christ.
——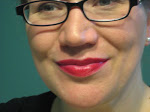 Bonnie Engstrom is a central Illinois wife, mother and writer.  She blogs at A Knotted Life, and is a regular contributor to the online magazine Ignitum Today.  She's also a co-founder of the Behold Conference.  Bonnie and her husband Travis are the parents of five small children—Lydia, Bennet, James, Teresa and Joseph. They are members of St. Luke parish in Eureka.  Their third child, James Fulton, was stillborn and came back to life after being without a pulse for sixty-one minutes.  His alleged miracle is attributed to the intercession of Venerable Fulton Sheen.  On March 6, the reported miracle was unanimously approved by a Vatican panel of medical experts , another step on the way to Sheen's beatification.